Dial B Blog
's
homage
to the 1967 Lancer Books "Hulk Collector's Edition" made me think of the other proto-Essential Marvel paperbacks that came out back then. I've rounded up the covers to each and have posted them here.
Also, if you click the links below them, you can order your own copy via one of Amazon's used book dealers. A quick check indicates you can get a copy for an average of $4--more if you want one in great condition.
Were there any more of these published? I'm sure one of you kind readers will let me know!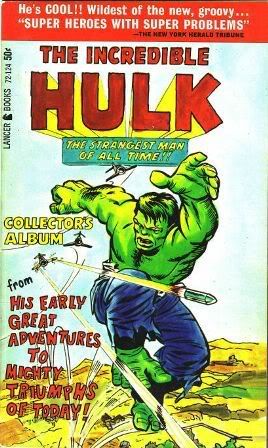 The Incredible Hulk Collector's Album
The Fantastic Four Collector's Album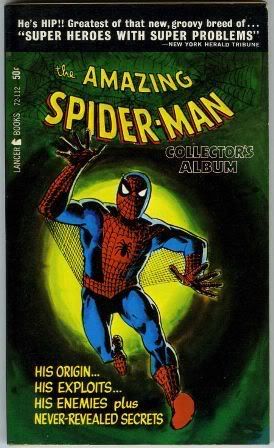 The Amazing Spider-Man Collector's Album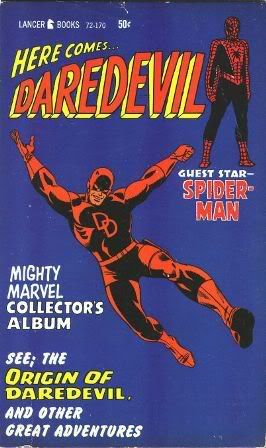 Here Comes Daredevil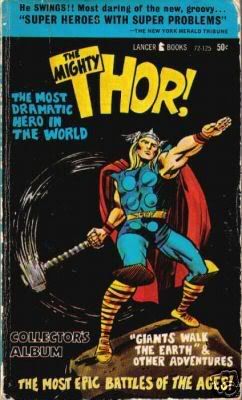 The Mighty Thor Collector's Album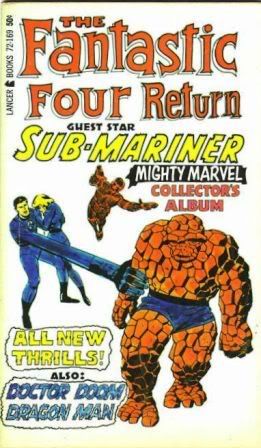 The Fantastic Four Return